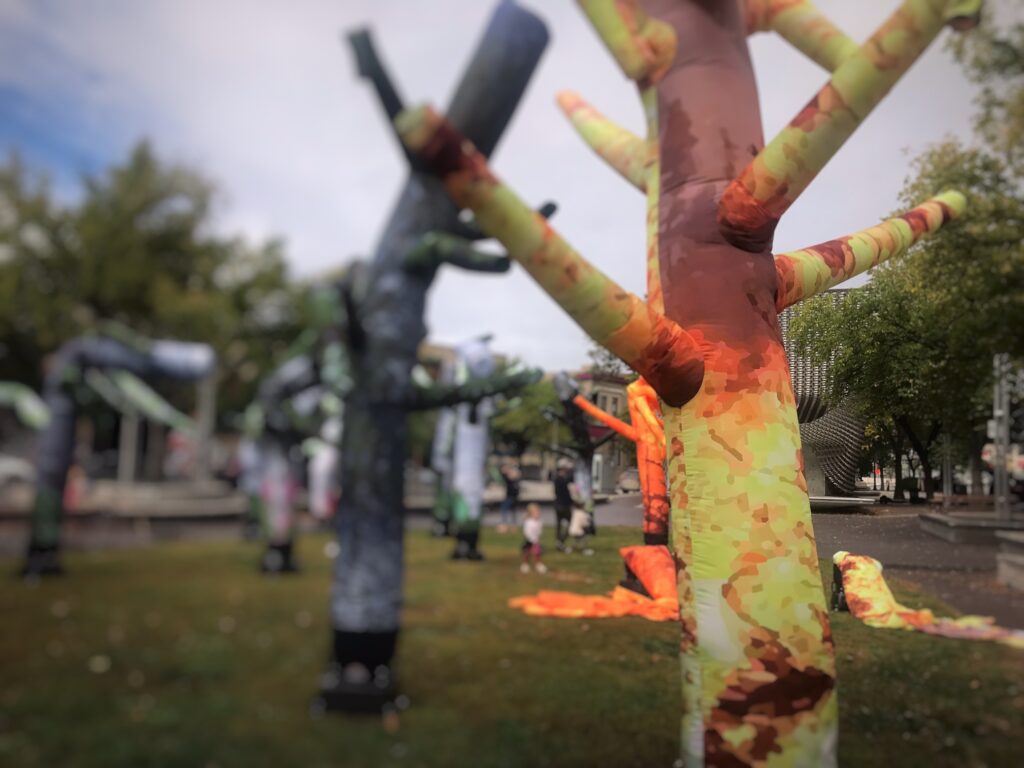 As 2022 draws to a close, we look back at a stellar year of connections. A traditional medicine workshop brought together community members, an art installation shared Anishinaabeg traditional knowledge, and a PhD thesis and documentary film spread word of Pimachiowin Aki around the globe. Here are eight highlights from our special year:
1. What We Do to the Land We Do to Ourselves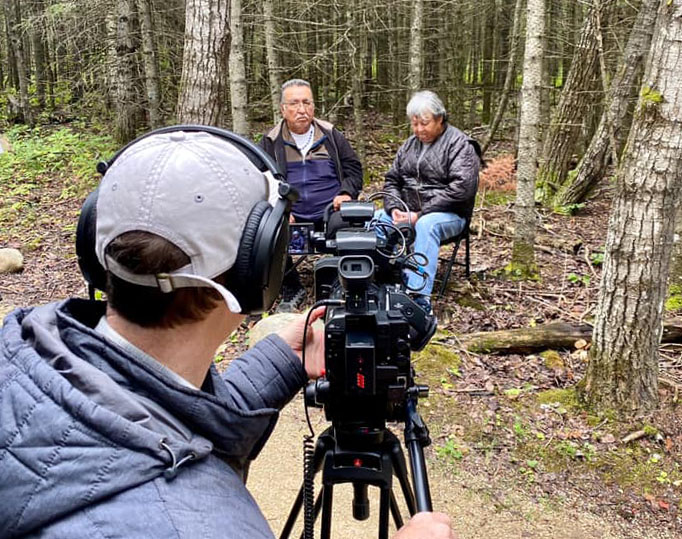 Filmmaker Michael Zelniker joined the Pimachiowin Aki Directors and members for a special screening of his documentary film The Issue with Tissue­ – a Boreal Love Story. Michael's film features First Nation Elders and leaders from across the boreal, including Bloodvein River First Nation Elder Leslie Orvis Sr. and Pimachiowin Aki Director William Young, along with leading scientists and activists. It was an emotional experience to see and hear stories of the devastating impacts of colonization and damage done to Mother Earth as the world's boreal forest is clearcut to manufacture toilet paper.
More than one million acres of boreal forest are lost to clear cutting in Canada every year.
Forests take care of us. But we are cutting down the world's oldest living trees and flushing them down the toilet, Michael warns.
In early December, he spoke with CBC about his film and how the logging industry has affected the boreal forest and the life it supports. Indigenous Peoples have protected millions of acres of boreal forest in Pimachiowin Aki from destruction from human activity for over 7,000 years.
See the trailer for The Issue with Tissue – A Boreal Love Story
2. A Tiny Bird on a Tremendous Journey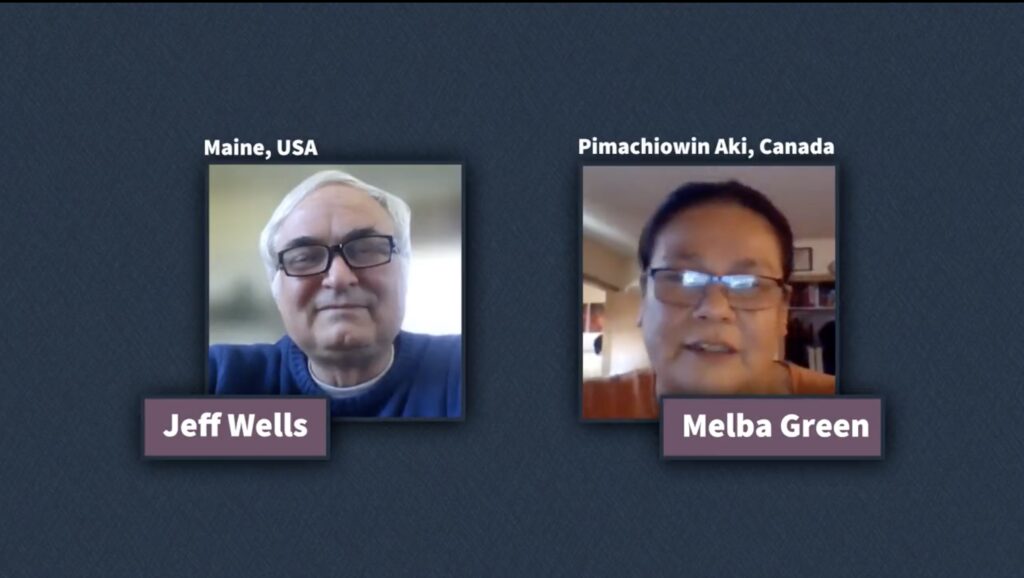 For World Migratory Bird Day, Bloodvein River First Nation Guardian Melba Green helped the National Audubon Society remind the world that birds connect us all.
Melba joined Audubon's Dr. Jeff Wells in a video to discuss the Canada Warbler, a vulnerable species that finds refuge in Pimachiowin Aki.
"Pimachiowin Aki is [committed] to protecting wildlife, birds, and land from mining and forestry, and all other things that harm the land," Melba explains.
Millions of birds migrate to and from Pimachiowin Aki each year, including the Canada Warbler. Contrary to its name, this bright yellow songbird sets out on a heroic, international voyage – it leaves the forest wetlands of Pimachiowin Aki in August for woodlands on the Texas coast, its first stop on the way to La Semilla, a natural reserve in Colombia.
Conservation of these areas, from the boreal forest of Pimachiowin Aki to South America, is critical to birds' survival.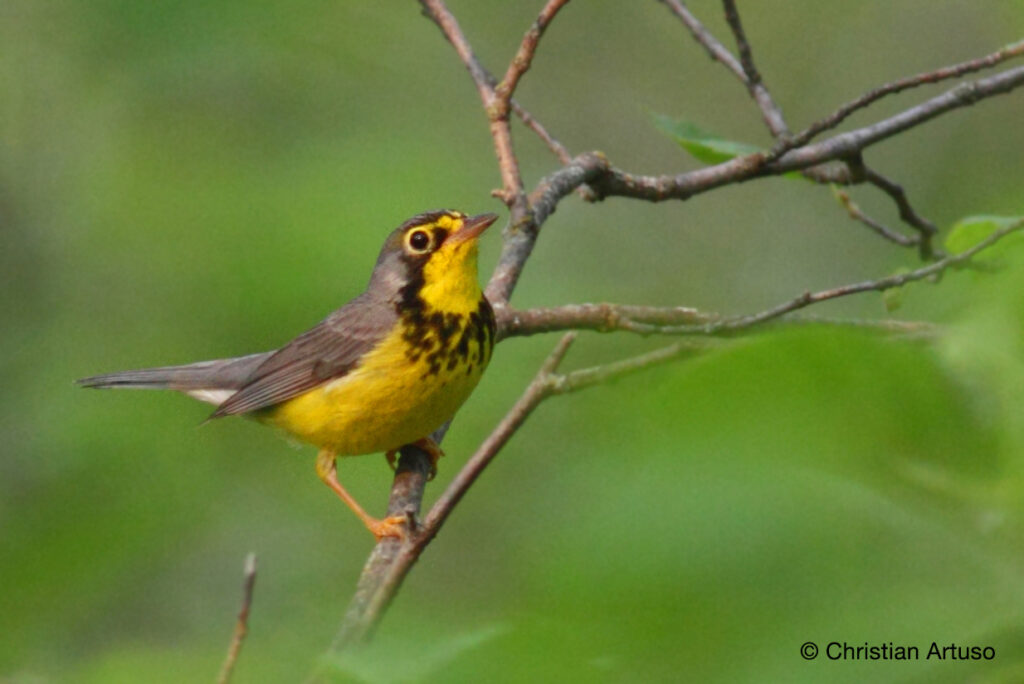 "Without strong, large, intact protected areas in the boreal forest, [birds' migratory] cycles could shut down," says Jeff.
"It's really important for us to maintain these areas," Melba adds.
64 % of Canada Warblers rely on Canadian Boreal Forest for their breeding grounds.
Birds are indicators of our changing climate. Global warming is the biggest threat to their natural habitat, and shifting migratory patterns demonstrate this.
See the full video featuring Melba: http://surl.li/ebgvp
3. Women Turn Out for Trapping Education Course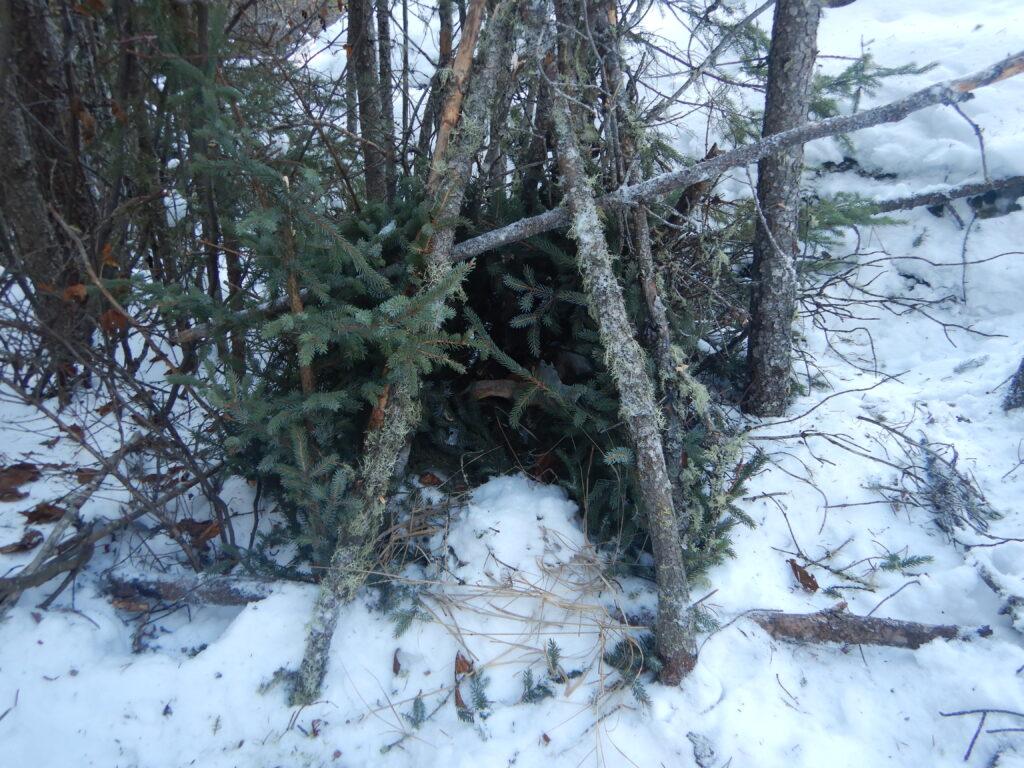 Pimachiowin Aki, with financial support from the South East Resource Development Council, organized a week-long trapper education course at Little Grand Rapids First Nation.
An instructor from Red Lake taught the group of mainly women how to create muskrat boxes, a skill required to obtain their trapping licences.
Bloodvein plans to hold a trapper training course in January 2023. The course is full, but the Bloodvein River First Nation Guardian will share information if space becomes available.
4. Pimachiowin Aki Provides Global Inspiration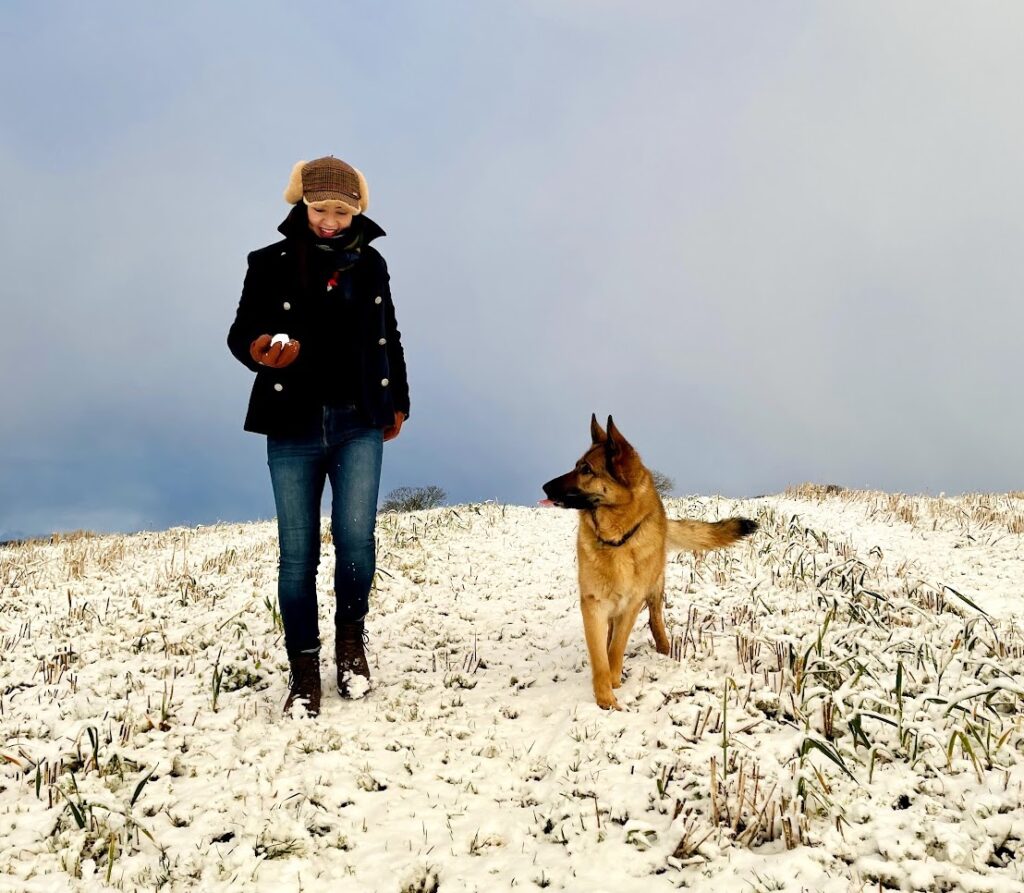 If you close your eyes and think about Pimachiowin Aki, what do you see? What do you hear? What do you feel?
Dr. Gemma Faith had never been to Pimachiowin Aki, but three years ago, as a PhD researcher at Ulster University in Northern Ireland, she noticed that this special place came to life online with "rich and stirring content" that made her feel like she was here. Gemma was so impressed with Pimachiowin Aki's online presence and values-based approach to management that she chose to use Pimachiowin Aki as a case study for her thesis: Evaluating World Heritage Interpretation in Online Spaces and its Potential to Prime the Development of Eco-Cultural Tourism Experiences (Virtual and Onsite): A Case Study on Pimachiowin Aki, Canada's First Mixed World Heritage Site.
Dr. Faith studied Pimachiowin Aki over a three-year period, capturing and analyzing information, including:
Official documents
Zoom interviews with Pimachiowin Aki Directors and members
Insights shared by community members through written submissions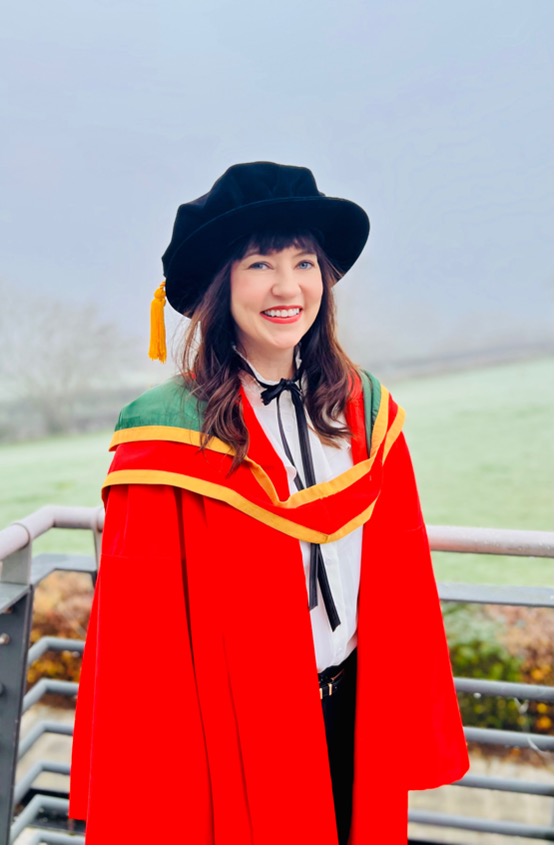 What is the purpose of the study?
With technology at our fingertips, people can explore any place in the world with a few swipes and clicks. It's important for mixed World Heritage sites like Pimachiowin Aki to carve out a place on the internet, so that people learn about Outstanding Universal Value and why it is preserved for the benefit of all humanity.
Gemma's study explores how Pimachiowin Aki communicates the unique bond that Anishinaabeg have with the land to people around the world through social media and our website. It also looks at ways that online communication can be used to develop eco-cultural tourism.
New tourism development is in its infancy at Pimachiowin Aki, but exploring pimaki.ca or browsing its social media is like having a local, online tour guide:
Someone to show you what makes this mixed World Heritage site special (through text, photographs, video storytelling and descriptions)
Someone to share and explain the values that preserve and sustain this protected area
Someone to answer your questions or comments
By presenting Pimachiowin Aki's online presence as a global exemplar (a good example to the world), it is hoped that the findings of the study will aid the management of online heritage interpretation at future mixed sites in Canada and the world, Gemma says. Pimachiowin Aki thanks Dr. Gemma Faith for her gift of curiosity, and the Elders, knowledge keepers and community members who share stories and bring Anishinaabeg cultural heritage to life for our social media followers, newsletter subscribers, and web visitors from across the globe.
5. Elders Share Knowledge of Traditional Medicines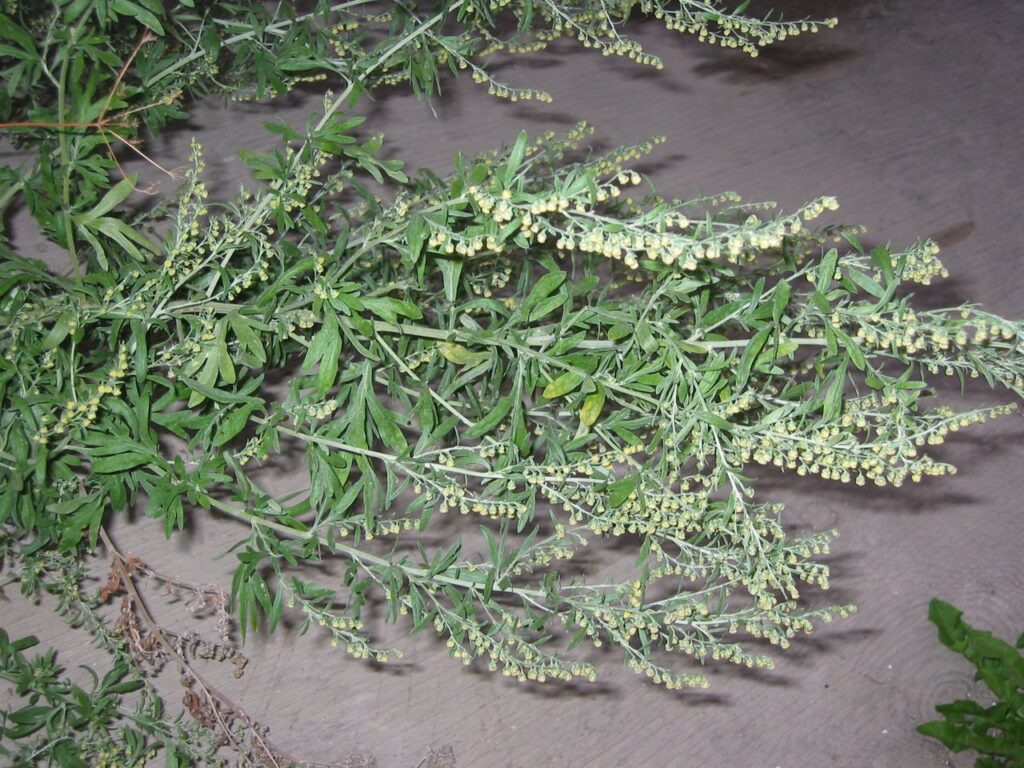 Ka mashkawak mashkiski (sage) means 'the strong medicine' and has a very strong scent. This traditional knowledge was shared during a discussion with Elders in Pauingassi First Nation this fall.
The community event, sponsored by Pimachiowin Aki, focused on traditional medicines.
Participants discussed traditional plant names, when to harvest them, parts of plants used for medicines, symptoms they treat, how to prepare them, and how they're used today.
Joe Owen, Pimachiowin Aki Board member and knowledge keeper from Pauingassi First Nation, says, "The important thing is I'm trying to encourage Elders, whatever they still know, to exercise using that knowledge about medicines. The medicines help with some illnesses. It is nice to share with the people from other communities too. If Elders have any young people who come around to their houses, it is good to talk with them about some of the medicines we still have out there."
Organizers are currently working on a document to share teachings from the workshop with community members. Watch for it in our future eNews.
6. Wildfire Sparks Art at an International Festival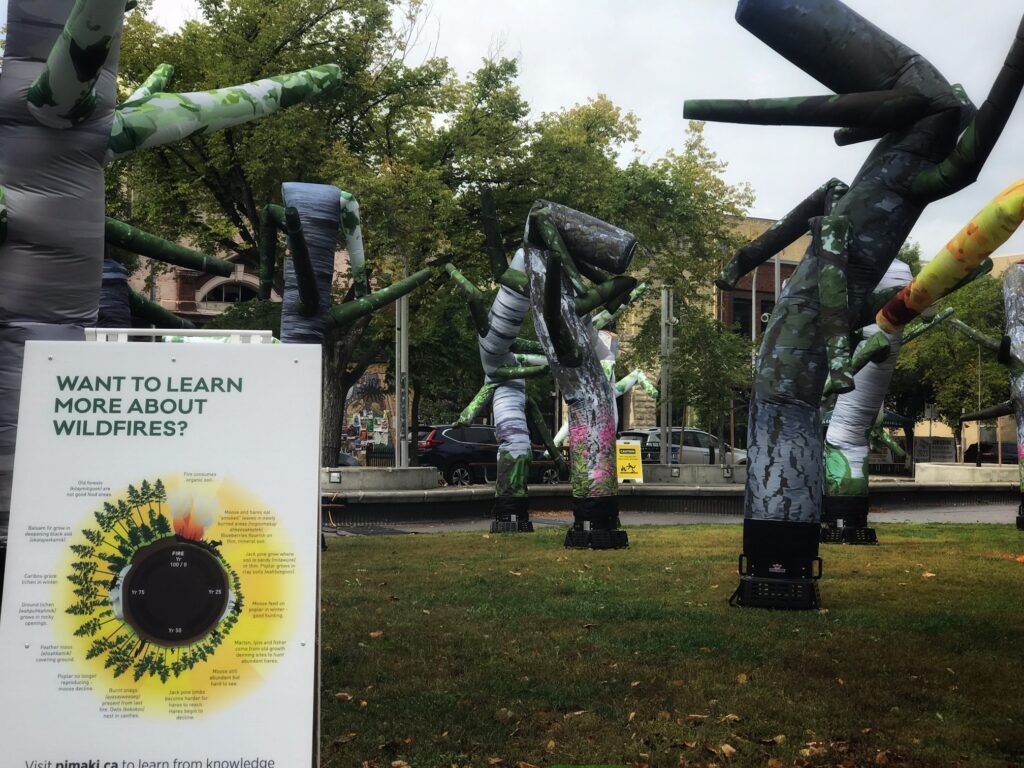 Pimachiowin Aki was excited to be a part of an art installation of dancing trees created by artist Jonathan Green. The installation, which appeared during Nuit Blanche Winnipeg, was inspired in part by Pimachiowin Aki's fire cycle graphic.
"I found the graphic when I was looking for an image to explain the idea of a fire cycle," says Jonathan. "I scrolled down to Pimachiowin Aki's version of the cycle and immediately loved its clarity, and the way it explains details such as wild berries becoming abundant, animals migrating, and how the land changes."
"I've been researching wildfires for years, but I didn't know former burn sites make for good hunting," says Jonathan. "The graphic is so rich in local Anishinaabeg knowledge and practice it felt like something I could trust innately."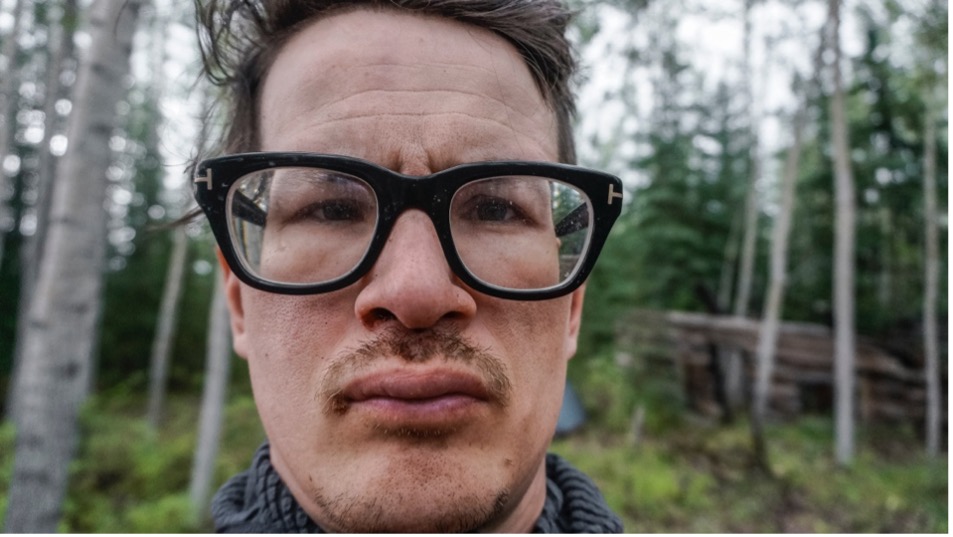 Jonathan credits Pimachiowin Aki's fire cycle graphic, adapted from work by Dr. Andrew Miller, with inspiring him to include trees from the boreal in his installation, which he designed to help visitors get a better understanding of how wildfires impact habitats.
"I hope it allows us all to consider the human impact on the environment and the ways in which many recent large-scale wildfires are a direct result of extreme climate change due to this human impact."
7. Making Strides in Digital Map Project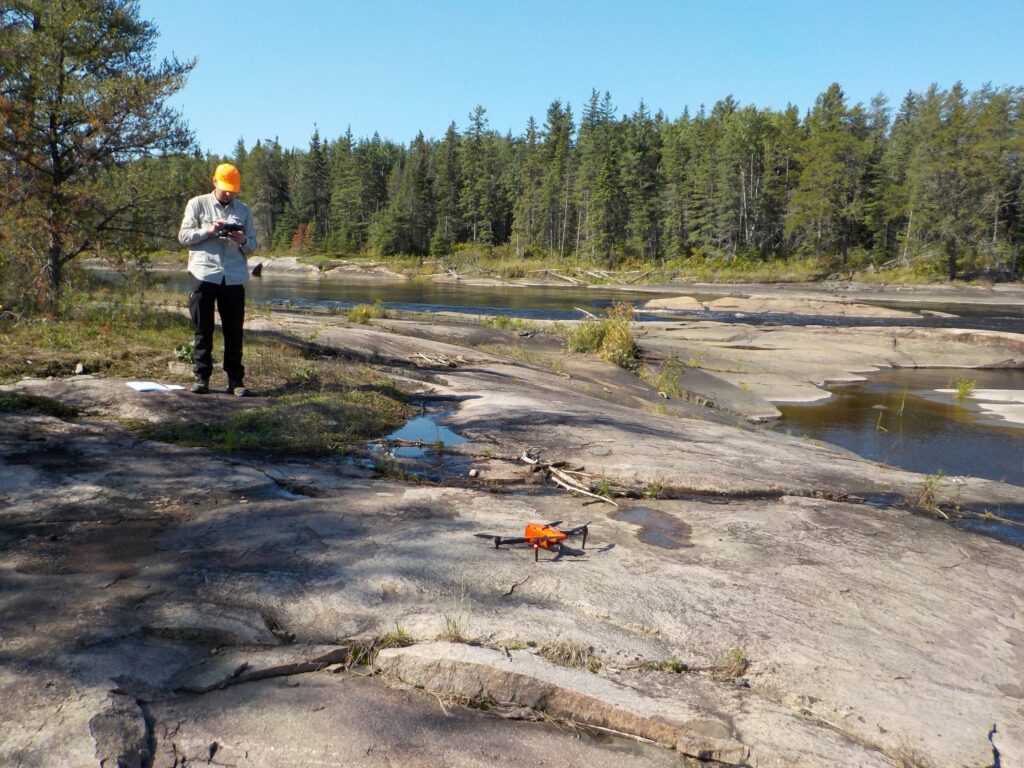 Fieldwork for the much-anticipated digital habitat maps, in partnership with ECOSTEM, continued this year, with tours around Aikens Lake and Fishing Lake.
ECOSTEM is now in the process of creating a preliminary version of the habitat map, which we expect to release in March 2023, followed by detailed maps of cultural features.
Elders, Pimachiowin Aki Guardians and other knowledge keepers are contributing data and information to the maps, such as knowledge of wildlife-habitat relationships, and will be able to use the maps to preserve important habitats and keep an eye on the health of the land.
"The maps won't just show us the land; they will show us what the land can sustain," says Alison Haugh, Executive Director of Pimachiowin Aki.
Learn more about the digital maps and how they're created.
The challenges of mapping
It takes thousands of photos, drone and satellite imagery, and physical samples to create the maps. In the development stages, the mapping team faced multiple challenges getting what they need. Wildfires had swept through the land in 2021, accompanied by COVID-19 restrictions and a months-long drought, which made floatplane and boat travel nearly impossible.
Drones were prohibited from flying due to NAV Canada restrictions to avoid conflicts with firefighting aircraft.
These challenges postponed ECOSTEM's image collection process to this year, when they were able to continue their fieldwork.
Though easier on their team, 2022 presented its own hurdles. For starters, massive snowfall led to record-breaking high water levels throughout Manitoba.
In addition, "drones have been grounded more than expected due to rain and high winds," reports ECOSTEM's Dr. James Ehnes. Despite this, the team was able to complete all of the planned fieldwork.
At times, Pimachiowin Aki Guardians couldn't do groundwork because roads were covered with water and rapids were so strong that some areas were too dangerous to visit.
If weather concerns weren't enough to stand in the way of the project, Transport Canada established new restrictions for transporting lithium-ion batteries on commercial flights.
"We now have to discharge the battery, get a third party to certify that they're discharged, and ship them separately on a cargo flight," says James. "This process has not only added time prior to getting in the field; it then takes the rest of the day to recharge the batteries.
A team effort
Miigwech to Guardian Colin Owens of Pauingassi First Nation, who travelled great distances by boat to capture images and was very helpful in transporting the crew and gear around the community each day and shipping generators to Winnipeg.
8. Happy Birthday to World Heritage!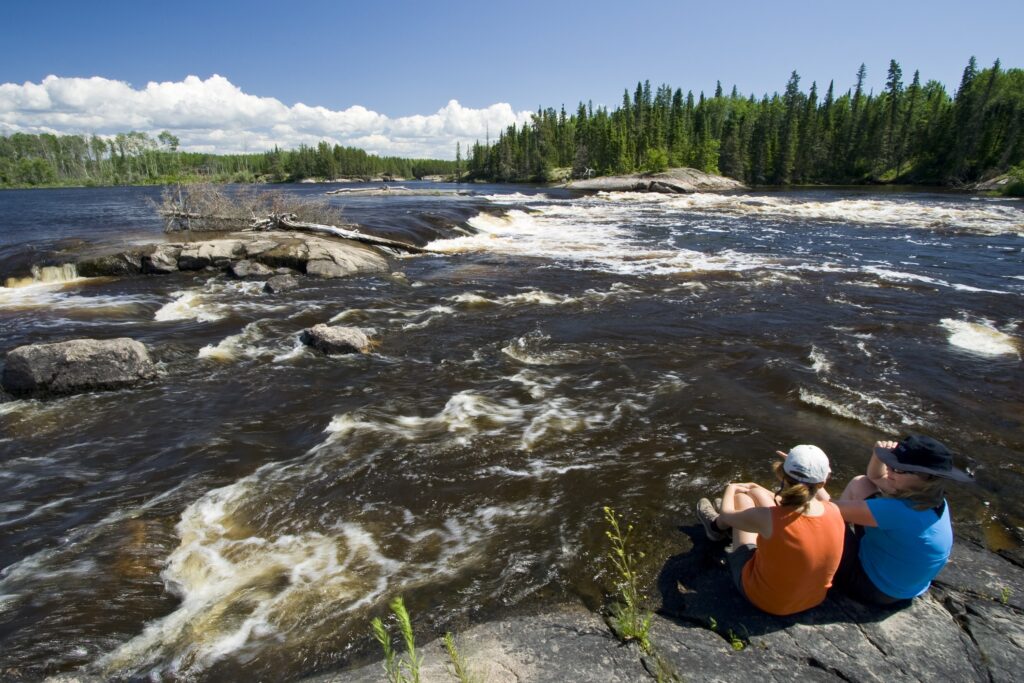 2022 marked the 50th anniversary of the World Heritage Convention, which Canada joined in 1976, becoming a part of an international movement to safeguard the world's cultural treasures.
"The purpose of the World Heritage Convention is to identify, protect, and preserve cultural and natural places across the world that are deemed to have Outstanding Universal Value, and should therefore be protected and recognized internationally for current and future generations," says Rebecca Kennedy, Manager of International Affairs for Parks Canada.
"Canada is blessed with a diversity of natural and cultural heritage from coast to coast to coast, including 20 sites that have been inscribed on the World Heritage List," she adds.
There was no better time than 2022 for Canadians to learn about these 20 incredible places. Many of Canada's World Heritage Sites, including Pimachiowin Aki, offered special in-person and virtual activities to highlight this landmark year.
Take a cross-Canada video tour to celebrate the shared heritage of humankind: