Pauingassi First Nation
Pauingassi First Nation is an inland community with ancestral lands on both sides of the Manitoba-Ontario border. It is home to about 700 people.
Community History
The name 'Pauingassi' refers to nearby sand hills.
Pauingassi resident and knowledge-keeper Joe Owen was born in Pauingassi. He says that the First Nation community is located 13 kilometres north of Little Grand Rapids.
"Early on, that's where we gathered and had big ceremonies," Joe explains.
1876
With the signing of an adhesion to Treaty 5, Pauingassi and Little Grand Rapids members are recognized as the Little Grand Rapids First Nation Indian Band
1988
Pauingassi First Nation is granted reserve status
1991
Pauingassi becomes a separate First Nation, near the site of the original village on Fishing Lake
The Land of Fair Wind
Naamiwan (Fair Wind) was an Anishinaabe healer and leader who was one of the first to be born at Pauingassi. Four generations later, his ancestors still live here.
Anthropologist A. Irving Hallowell collected information about family histories that led him to believe that Anishinaabeg in this area had gradually moved here in the early 1800s. Another anthropologist, Jennifer Brown, has verified Hallowell's evidence that Naamiwan's father moved to the area in about 1815.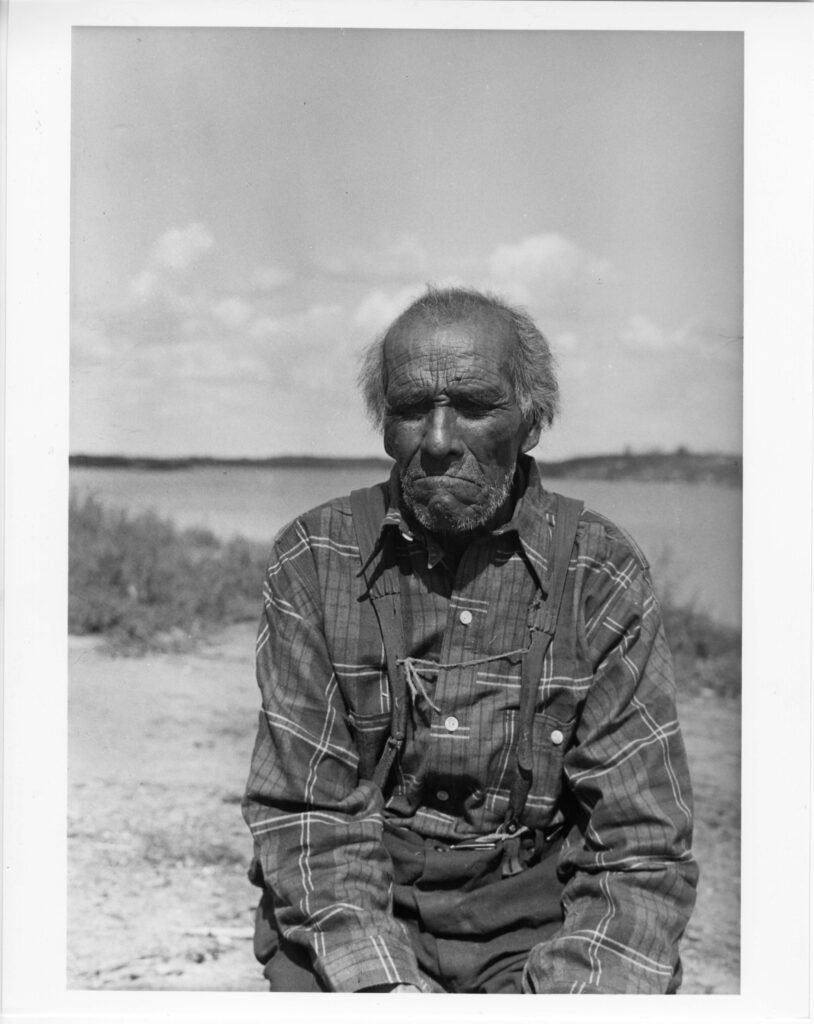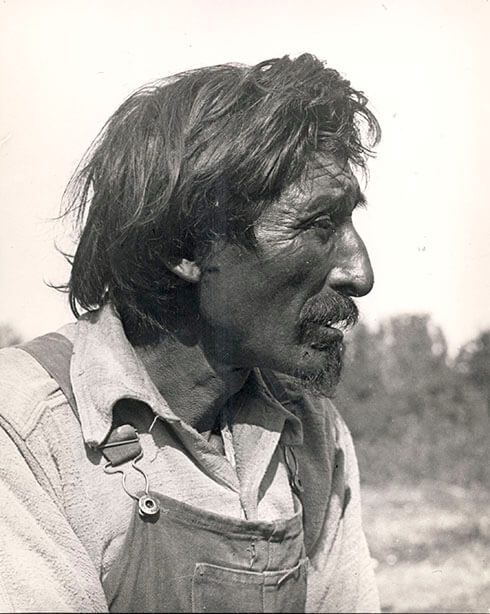 Cultural Ceremonies
Until the 1950s, the Waanabano and Boodaade were two most important ceremonies in Pauingassi. The Waanabano was the most common form of social dance in the Pauingassi area. The Boodaade was a dream dance that originated in Pauingassi. Naamiwan conducted both of these ceremonies until he died in 1943. His son Angus continued the ceremonies until the 1950s.
"Fair Wind performed Midewiwin ceremonies. It's a very powerful ceremony," Joe shares.
Every fall, Naamiwan would gather the community members together before the trappers left for their traplines. This ceremony would enable them to return home safely.
Artifacts
Manitoba Museum in Winnipeg houses a collection of rare artifacts from Pauingassi First Nation. The artifacts are teaching tools that are rarely shown to the public. They include Naamiwan's water drum.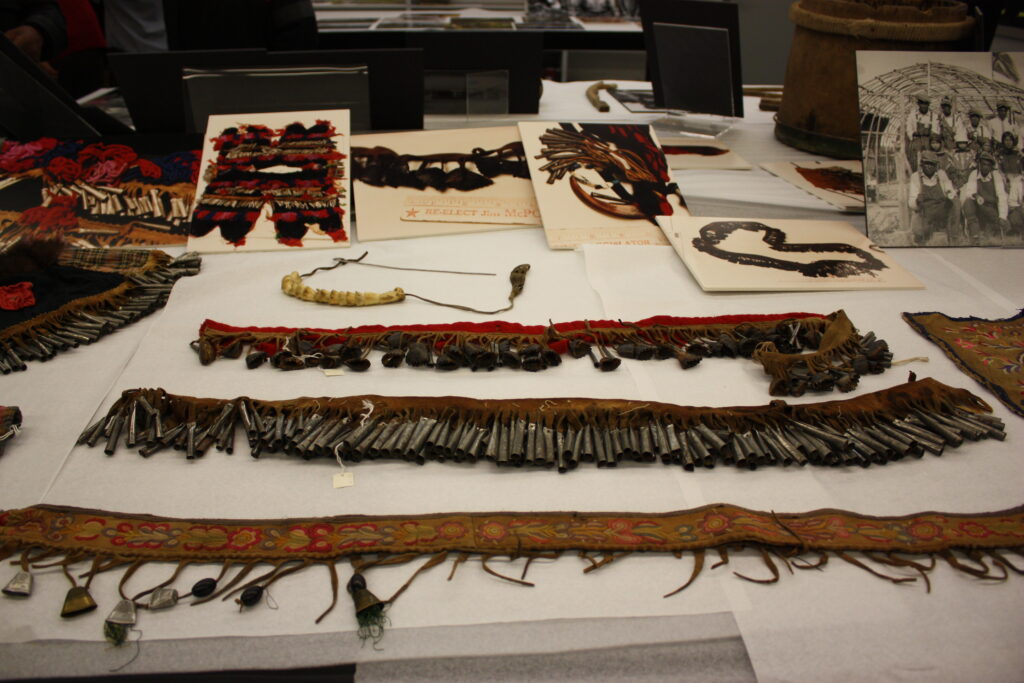 Pictographs
Pictographs, or rock paintings, are common throughout the Canadian Shield and can be found along the Berens River in Pauingassi.
"There are sites with stories behind them. Few people know about them," shares Joe.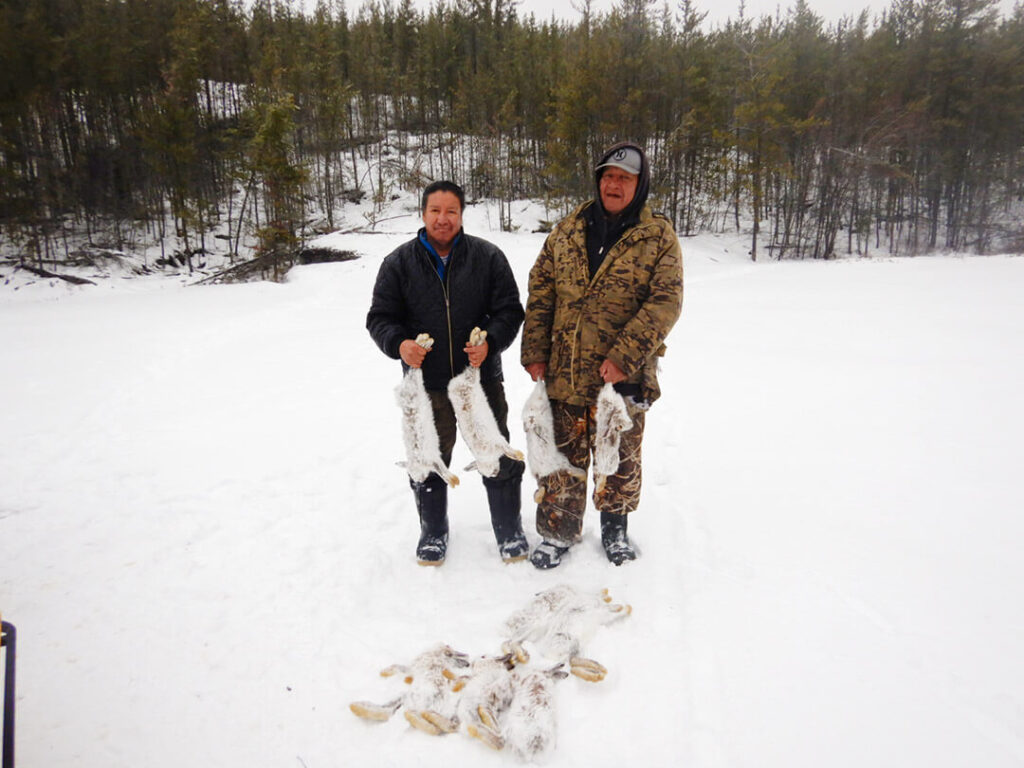 Traditional Foods
Pauingassi First Nation Guardian Colin Owens says, "We eat smoked whitefish in the summertime. Also, fish, moose meat, and duck. And rabbit and beaver sometimes."
Fishing is an important skill to have. Children in Pimachiowin Aki are fishing with a rod from about the time they can walk. You can catch pickerel, whitefish, walleye, and perch.
"My parents taught me how to smoke whitefish," Colin shares.
There is no commercial fishing in Pauingassi, but people fish for food. They also engage in community fishing. "When the ice freezes, we set up nets in the community. The catch is shared in the community," Joe says.
You can also pick wild berries. Wild rice (manoomin) is harvested, as are traditional medicines.
Hunting to feed your family or community members is widely practised. "We still eat duck and goose," Joe says. "And we still hunt moose, beaver and lynx."
Learn more about harvesting plants and animals in Pimachiowin Aki.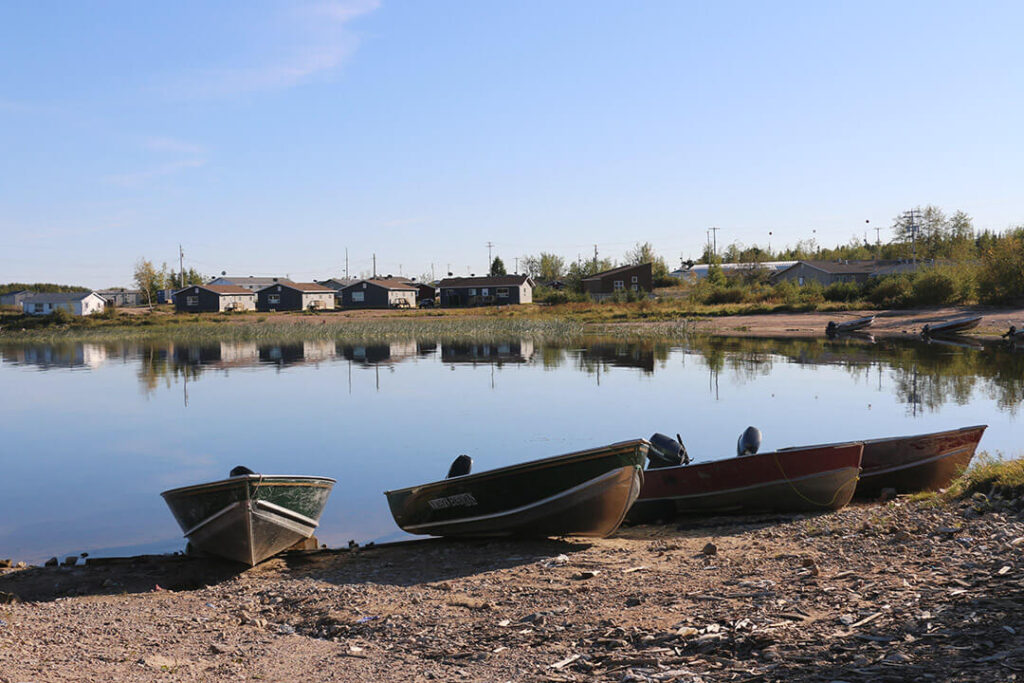 "My dad used to say that they would paddle from Pauingassi to Red Lake, Ontario to work in the mine," Joe shares.
At one time, trappers would go out to their traplines from October and return for Christmas. They would go out again in March and return in early May.
The Hudson Bay Company used to hire residents to deliver goods to the store in Little Grand Rapids.
Fast Facts
About Pauingassi First Nation:
Is 280 kilometers northeast of Winnipeg and 13 kilometres north of Little Grand Rapids, on a peninsula jutting southward into Fishing Lake, a tributary of Berens River
Has no permanent access road or airstrip
Community members have traplines in Manitoba and Ontario
Nature photography, camping, boating, and fishing are top things to do
Bedrock is dominated by 2.7 – 3 billion-year-old granitic rocks of the Canadian Shield and a small area of metamorphosed volcanic rocks (the Horseshoe Lake greenstone belt)
Protecting the Land
Read the Pauingassi First Nation Land Use Plan for details on the community's vision for the future based on the relationship of its people to the area and the need to sustain this relationship for future generations.
Sources:
Pauingassi First Nation Lands Management Plan Manitoba Planning Area
Southeast Resource Development Council Corp. (SERDC)