Visit
fRnOLQnWnVB
Eco-tourism and adventure travelers from around the world are in awe of Pimachiowin Aki's tremendous amount of fresh, clear water and dense forest, and the richness of the Anishinaabe culture.
Am I welcome?
Yes. The Anishinaabeg of Pimachiowin Aki seek to share their cultural landscape with visitors. Maintaining good relations among people is a tenet of the cultural tradition of Ji-ganawendamang Gidakiiminaan (Keeping the Land).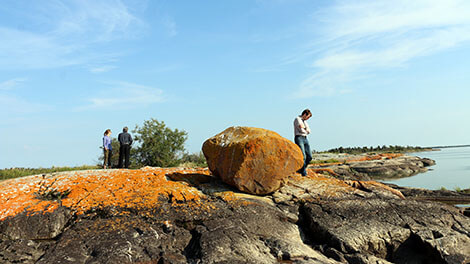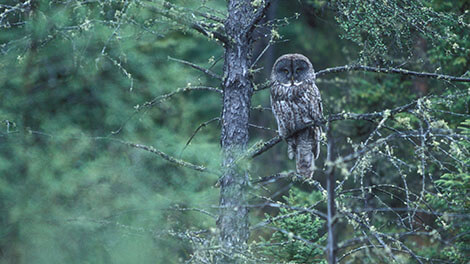 What will I see?
The Land that Gives Life inspires with its remarkable beauty — dense forest, clear lakes and rivers, granite cliff-faces and shorelines, rushing water, and waves breaking on the shores.
Bald eagles soaring overhead, the haunting call of a loon in the evening, and the howling of wolf packs to star-filled skies are all part of experiencing Pimachiowin Aki.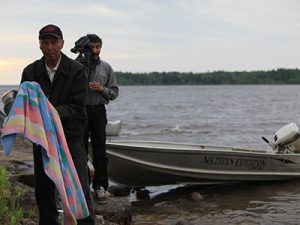 Chance encounters with iconic wildlife like moose, woodland caribou, wolf, black bears, and lynx remind you that you are in a remote part of North America.
White pelicans, ruffed grouse and many species of raptors, waterfowl, and resident and migratory songbirds can be readily spotted on journeys in Pimachiowin Aki.
Who will I meet?
Most memorable is visiting the remote settlements to meet Anishinaabeg and learn about the ancestral stewardship of this beautiful UNESCO World Heritage site. It is not unusual to meet Anishinaabeg with moose meat or catches of fish as you travel along the waterways or camp along the river and lake shores.
What will I do?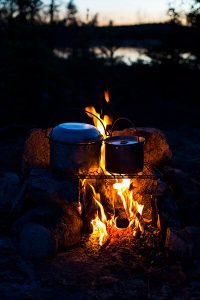 Travel in Pimachiowin Aki requires skills in orienteering, backcountry camping, canoeing, boating, fishing or rafting — or the company of an experienced guide or outfitter. Fishing and hiking guides and tour operators are available to make sure your visit takes full advantage of all we have to offer, in all seasons.
The pool-and-drop whitewater rivers have many twists and turns, rapids, chutes and waterfalls. Experienced canoeists love the extensive rivers and lakes and challenging rapids. The Bloodvein River, a Canadian Heritage River, flows through Anishinaabe ancestral lands, Woodland Caribou Park and Atikaki Wilderness Park, the two provincial parks where most tourism occurs in Pimachiowin Aki.
How do I get there?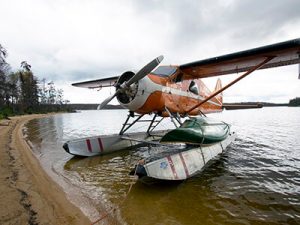 Pimachiowin Aki is remote. Your travel options are:
Fly in any time of year
Drive to Pimachiowin Aki during winter (using winter roads)
Drive to Bloodvein River any time of year (using the all-season road)
Waterways and light aircraft are used to travel throughout the area. Float planes land and take off on lakes and rivers throughout the spring, summer and fall. Airstrips and winter roads allow for winter access.
Where will I stay?
There are full-service fly in-lodges, small hotels, and campsites throughout Pimachiowin Aki.
For more information, please contact: