The Land That Gives Life
Habitation
ULpWnVB
Habitation sites are found throughout Pimachiowin Aki, especially along waterways. Over 700 cabins and campsites—of past and present—have been recorded to date.
Many of the sites have spruce-log cabins, food-drying racks, and smoke houses made of spruce poles and covered with birch bark or tarps. Some sites are simply cleared areas, or easily cleared areas, where people build temporary shelters.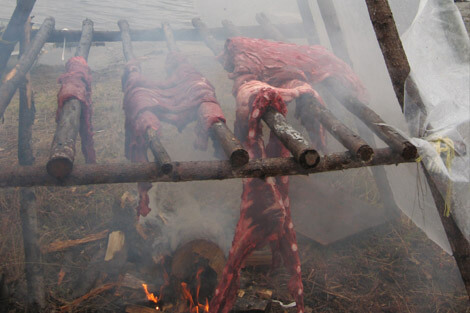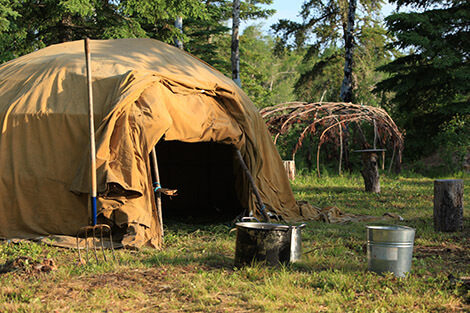 Seasonal Trips – Past
In the recent past, Anishinaabeg dispersed across the land from fall to spring. They gathered together only in summer, typically on the larger lakes where fish, wildlife and plants were in abundance to feed multiple families and their sled dogs. Their shelters were temporary — usually tents, spruce bough wigwams, and tipis.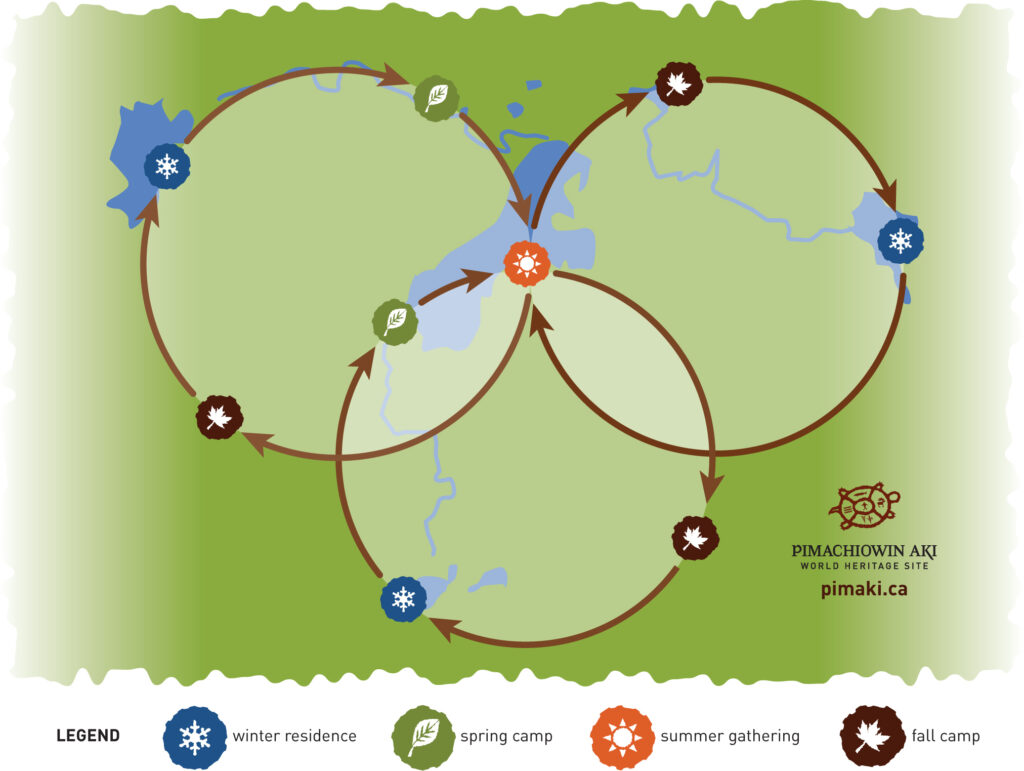 The traditional summer gathering sites of the past are now the First Nation communities of Pimachiowin Aki, and their temporary shelters have been replaced by modern homes.
Seasonal Trips – Present
Today, Anishinaabeg continue to make seasonal trips out to their cabins and campsites, using the same travel routes that their ancestors have used for millennia. They travel across Pimachiowin Aki's vast landscape throughout the year to:
Connect with each other
Visit cultural sites
Harvest in areas where resources are abundant at specific times of the year
Harvest in areas where resources are abundant following a major ecological event like a forest fire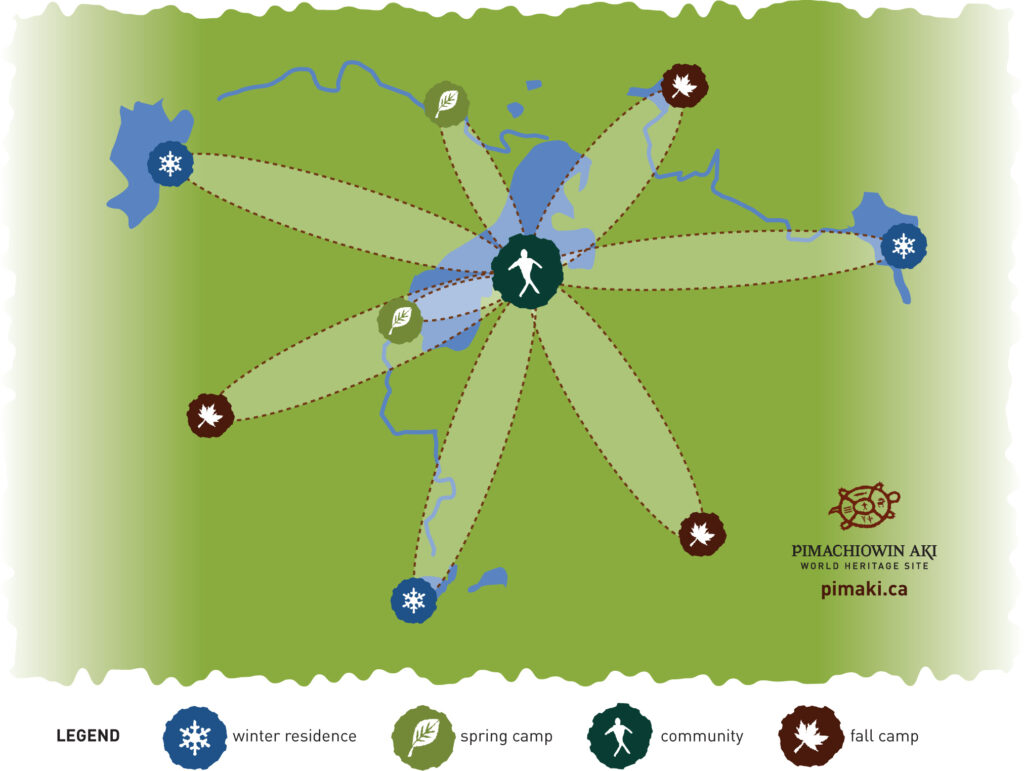 Survival depends on knowing where to find resources for harvesting and knowing when to stop or reduce harvesting so that resources can replenish.
Snowmobiles and motorboats make travel more efficient, so seasonal trips are briefer than they were in the past. Nonetheless, the seasonal trips are significant examples of the cultural tradition of Keeping the Land — the trips ensure the survival and wellbeing of Anishinaabeg as well as the land on which they depend.
Find out how we protect cultural heritage

Our Work
Help keep the Land that Gives Life

Donate