The Land That Gives Life
Wildfire
runUusy joPy
Fire-driven ecology
Wildfires are a common natural occurrence in Pimachiowin Aki. Most wildfires are suppressed to protect Pimachiowin Aki's people, wildlife and resources. Fires that pose little threat are allowed to burn to fulfill their natural role and bring benefits to the environment, such as:
Rejuvenate the soil
Eliminate invasive species
Regenerate shrubs and grasses that animals eat or use for nesting
17
Average number of forest fires in Pimachiowin Aki between 2001-2012
More Fast Facts
When fire comes to a rocky area, blueberries come after the fire and feed a lot of animals.

Anishinaabe Elder
Following Nature
Resources in the boreal forest are widely dispersed. Some resources shift their location over time, like after a forest fire. Survival depends on knowing where to find resources for harvesting at any given time throughout the year.
Resources Following a Forest Fire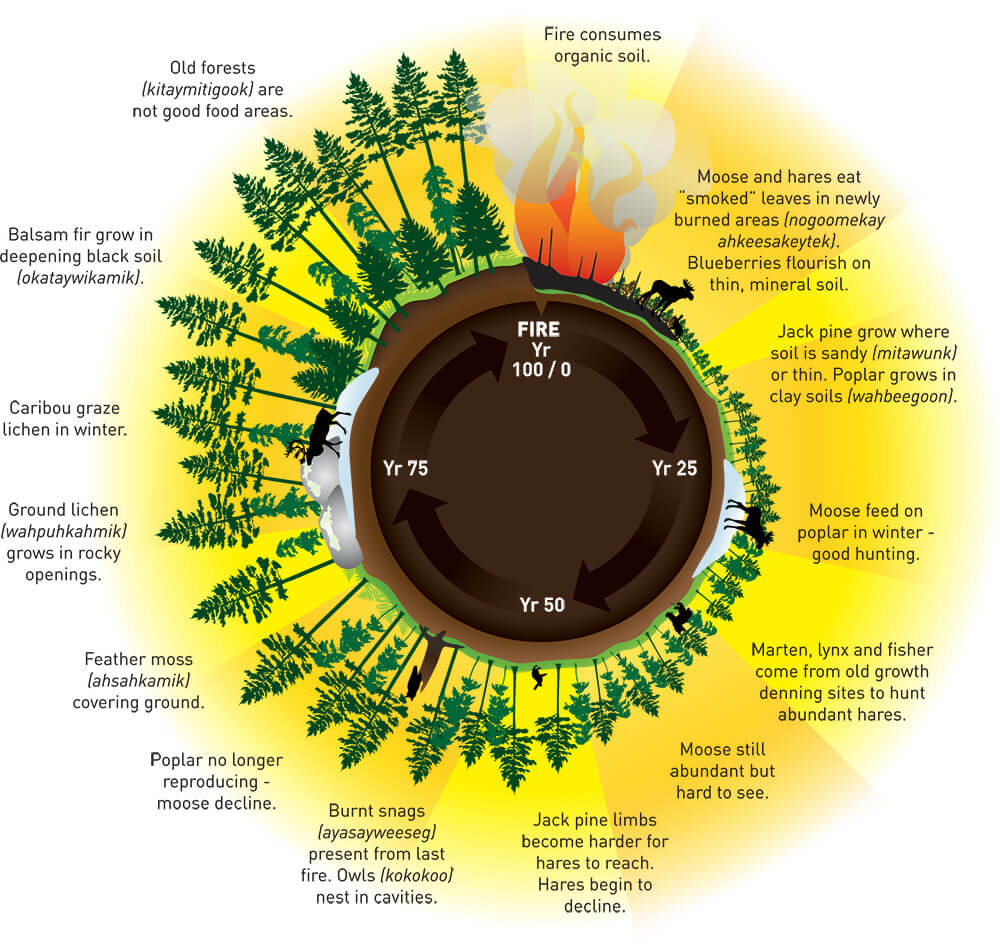 Lean about our Guardians program

Our Work