Little Grand Rapids First Nation
Little Grand Rapids First Nation is an inland community situated along the Berens River, with ancestral lands on both sides of the Manitoba-Ontario border. It is home to about 1,800 people.
Travel to the Area
The community is spread out over an eight-kilometre stretch along Family Lake and accessed only by air or winter road.
Traditional Teaching—No Goodbye
"There's no word for goodbye in our language," explains Little Grand Rapids Guardian Dennis Keeper.
"My Granny told me about Nanabush/Whiskey Jack who built a big canoe. His family and wife left him and he was sad. He made all the people forget how to say goodbye so that he wouldn't have to feel loneliness when somebody said it."
Dennis shares Grandpa's Story: Gwiigwiishiwag (Whiskey Jack).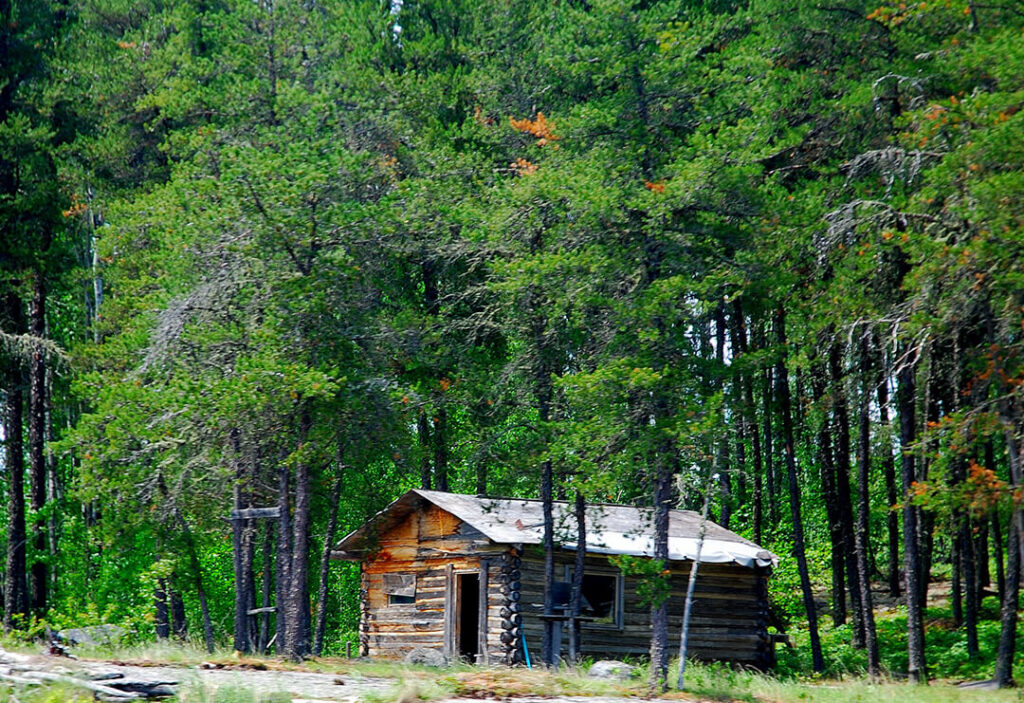 Cultural Sites
Many cultural sites in First Nations communities are not for public viewing. It is a great privilege to be invited to these areas. One such place in Little Grand Rapids is known as a gifting place. It is a pictograph found along Family Lake and it is not well known.
According to Guardian Dennis Keeper's grandfather, it is a Thunderbird. "People who know about it think it's a drum, but he said it is a Thunderbird," Dennis explains.
Other pictographs in Little Grand Rapids, along Artery Lake, are believed to be markers for travelers thousands of years ago.
No Photographs
Pimachiowin Aki Director Augustine Keeper grew up in Little Grand Rapids. He says there are areas where the older generation leaves offerings. Some sacred areas should not be photographed. "Some tour groups might not be aware of the meaning of some of these sacred areas," he explains.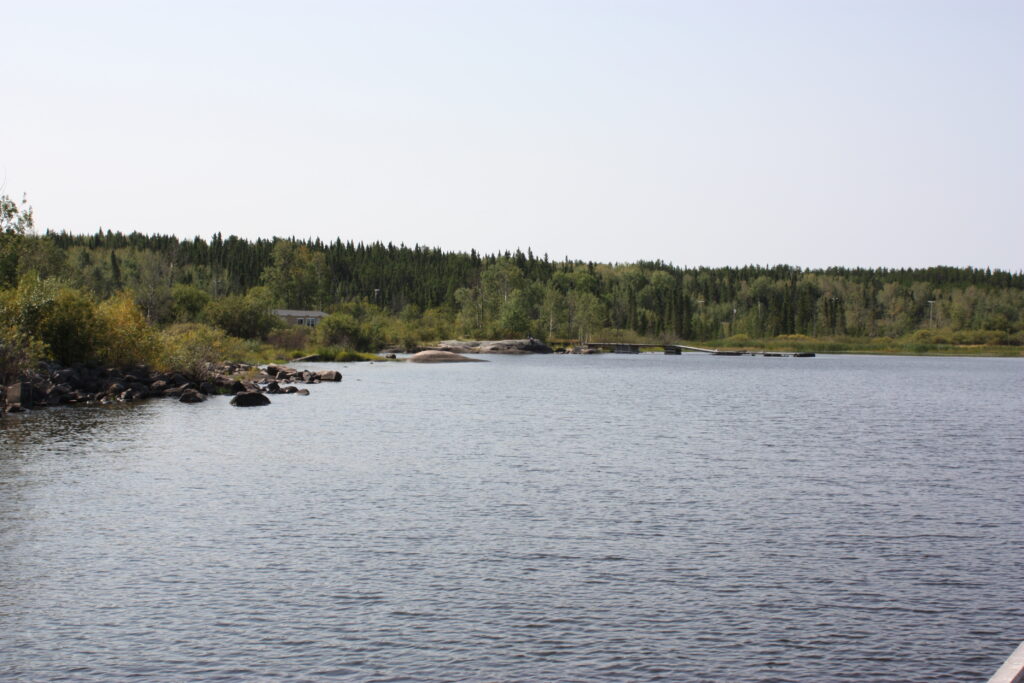 Named Places
Little Grand Rapids is in the process of creating a traditional named places map. Once complete, the map will provide community members and visitors with a better understanding of Anishinaabemowin (Ojibwe language), rivers, lakes and special areas, as well as the meaning behind place names like Shining Falls, Night Owl Lake and Fox Lake.
"It will add context," says Augustine, who is working on the map to "save the history." Augustine is listening to recorded interviews of Elders and talking to trappers to document the names and "learn why places are called that."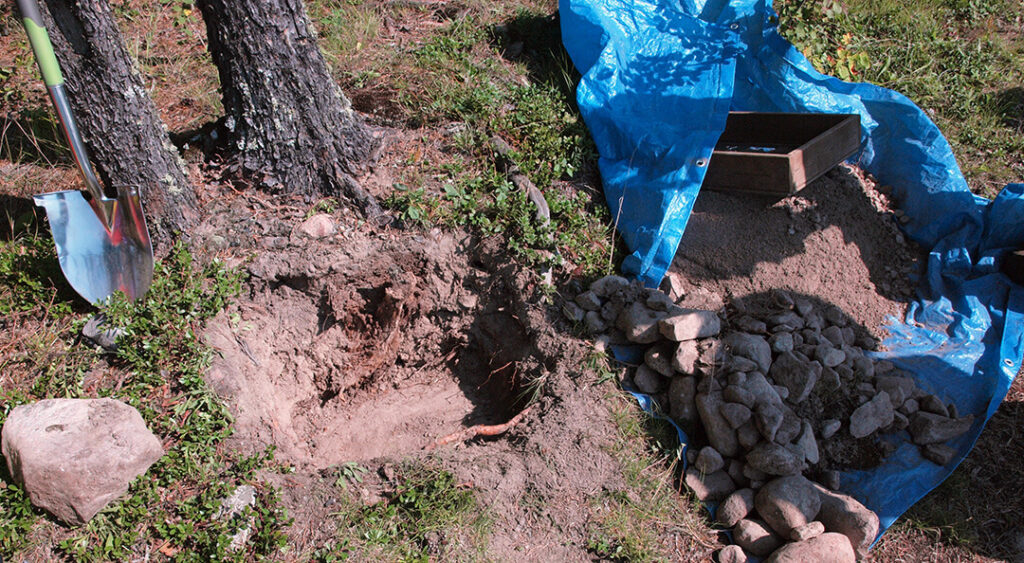 Artifacts
Throughout summer, Anishinaabeg travel to cabins and campsites with a rich history, along canoe routes that have been used for thousands of years.
"You can even find old relics like arrowheads, musket balls, or old pottery in Pebble Beach," Dennis explains. "If you find an arrowhead with part of the shaft, the Elders say to put it back."
Harvesting
Little Grand Rapids is surrounded by the boreal forest and is home to wildlife that provides a traditional food source for community members. Little Grand Rapids First Nation Elders and other knowledge-holders have mapped locations and areas that families have used for generations for harvesting plants and animals.
Great Fishing Year-Round
Little Grand Rapids is well known for great fishing. Those who can brave the winter temperatures fish year-round. "Not too many people will fish in minus 40," Dennis says. "The fish don't care how the weather is doing up top."
People net fish in the winter months, he adds.
Moose Snout—A Delicacy
Geese, ducks, and other waterfowl are seasonally hunted. "In the spring when the ducks come back, people go out duck hunting for the community," Dennis says.
People hunt beaver, moose and duck in the fall. "Moose snout is a delicacy around here," says Dennis.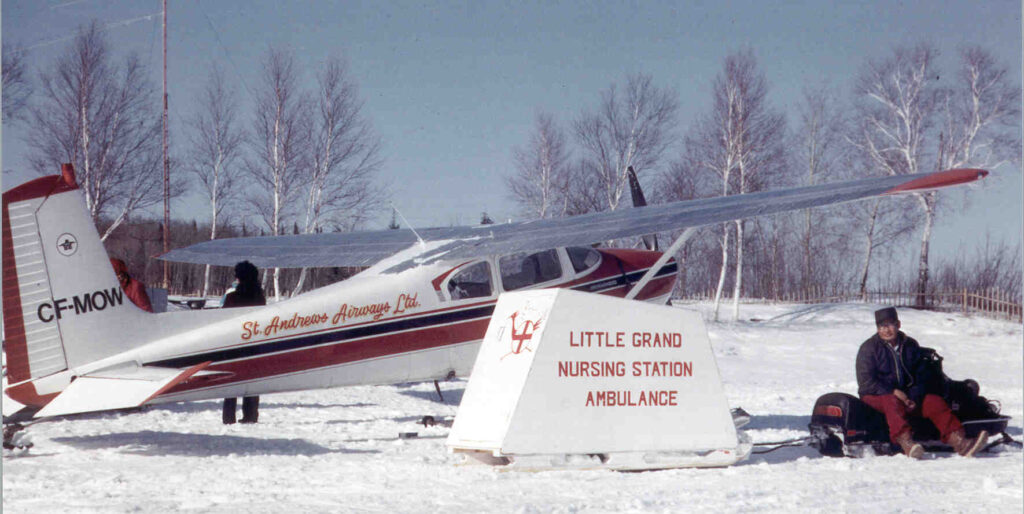 Fast Facts
About Little Grand Rapids First Nation:
Located 268 air kilometres northeast of Winnipeg, on the shores of Family Lake near the Manitoba/ Ontario border
Has three main waterways: the Berens River, Keeper River and Pigeon River systems
Several fishing and hunting lodges and outcamps are established in the area
Atikaki Provincial Park is located south of the community
Bedrock is dominated by 2.7 – 3 billion-year-old granitic rocks of the Canadian Shield
Protecting the Land
Read the Little Grand Rapids First Nation Land Management Plan for details on the community's vision for protecting the land from industrial development and sustaining natural ecological processes for present and future generations.
Sources: Southeast Resource Development Council Corp. (SERDC)
https://pimaki.ca/wp-content/uploads/Little-Grand-Rapids-First-Nation-Land-Use-Plan.pdf