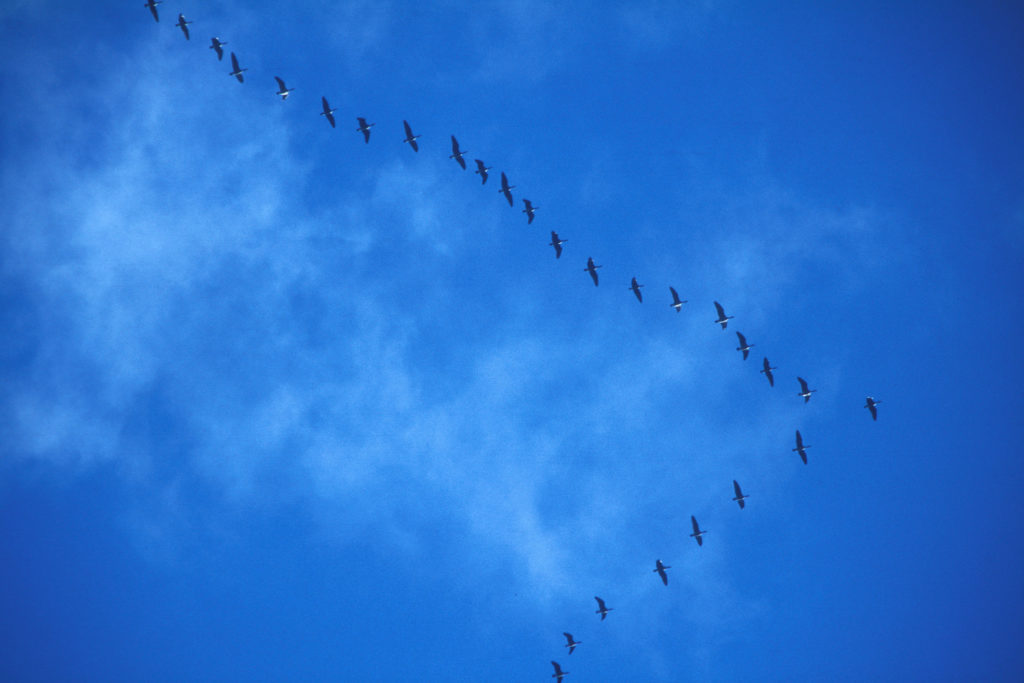 With Waatebagaa-giizis (September) comes the 'leaves changing colour' moon. The days become shorter, the air feels chillier, and we know that takwagin (fall) is upon us. The communities in Pimachiowin Aki ready for winter by harvesting medicines like wiikenzh (sweet flag), picking manoomin (wild rice), and collecting wood. Other preparations for the colder months include hunting moose, duck and geese.
Traditionally, the men in the communities do the hunting—while men know when to hunt for which animal, women know which medicines to harvest and when. Bloodvein First Nation Guardian Melba Green says that this kind of knowledge has been passed down through generations "from our ancestors." For Anishinaabeg, it's like instinct, she says. "We know which way to go, by following the trails for many years."
Anishinaabeg know that the shorter, cooler days of fall and the leafless fall forests provide ideal conditions to hunt moose as the animals concentrate along the rivers, lakes, and forest openings to mate, Melba adds.
Tradition tells us that hunting on a windy day may prove more successful, she says. The noise made by the moving trees helps to camouflage the sound of a hunter's feet. Also in the fall, legend cautions Anishinaabeg to not watch the Vs of geese flying south or it will be a long and hard winter.
Come October, trappers will set their sights on muskrat, beaver and otter, and will dry the pelts for future use. The taste of the beaver meat changes after the first snowfall, making this the best time to harvest.
Melba says that Anishinaabeg share their knowledge with each other. "If one wants to know how to skin an animal, you can go to a trapper and they will share their knowledge. It's been like that for many, many years," she explains.
Photo: Hidehiro Otake