Meet Our Guardians
Norway
Somebody has to speak for the land.

Norway Rabliauskas, Guardian, Poplar River First Nation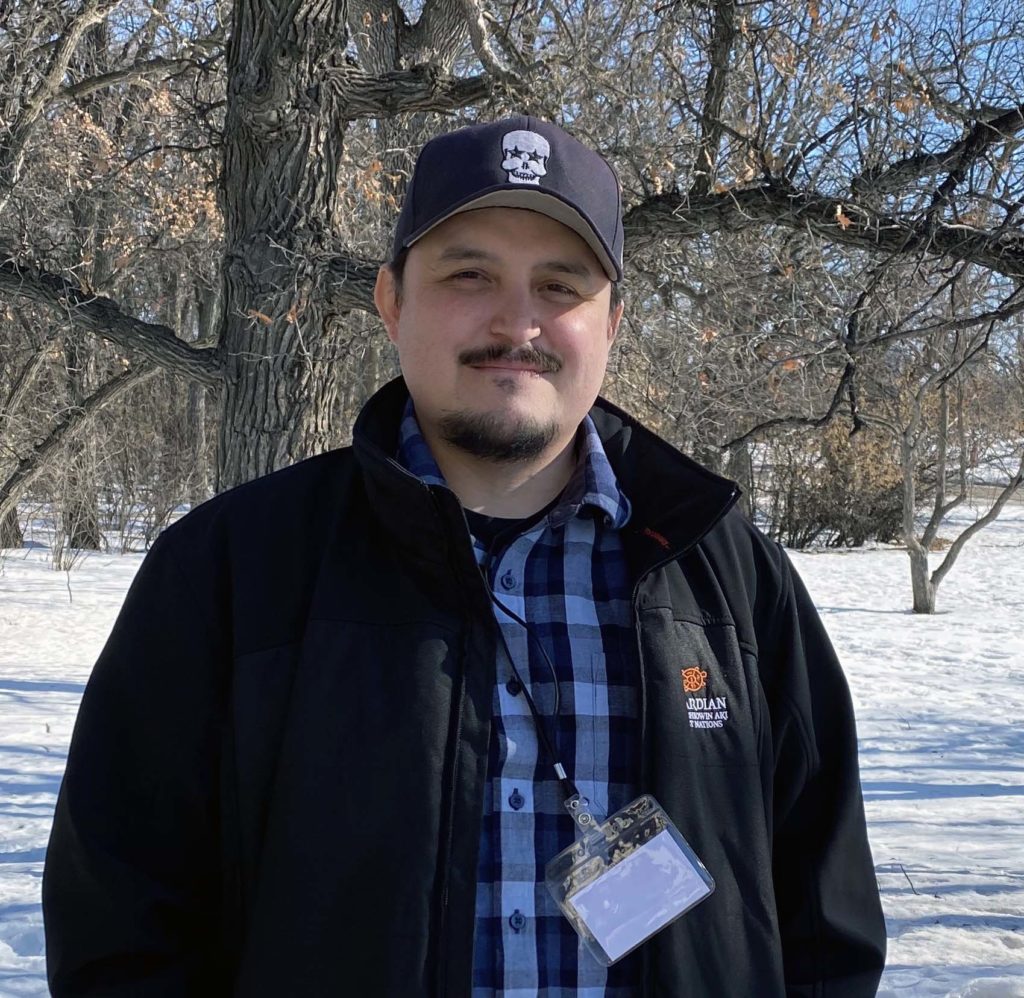 Have you always lived in Poplar River?
I was born in Winnipeg. We lived in Poplar River until I was four years old. We lived in Winnipeg and Regina but always returned to Poplar River for summer and other holidays. I moved home in 2005.
You were a family counsellor working under Jordan's Principle, at the Poplar River Elementary School. What made you want to become a Guardian?
I was working with my parents and community members in regards to the Pimachiowin Aki World Heritage site nomination bid to UNESCO. I worked with the lands management program as a summer student. I also joined the lands board. I was always around the program and all that comes with it. When the job was posted, I thought why not continue to work with the land.
What are your earliest memories of keeping the land that prepared you for your work as a Guardian?
Even before the summer and school, my family would take summer trips to Weaver Lake. It's a popular gathering spot for community members to camp and hunt. As a kid, I would try to tag along. The family, my uncles, would tell us to respect the land. They tell you important things like this and you have to listen.
As a Guardian, you are a community leader who has the power to make change. What's that like?
One person can't really make change but it is up to that person to work with the community to make that change. There are a lot of teachings that come from Elders. To respect the land, treat the land how you would treat anybody you love. The land is a part of you, that's what I was taught. Without it, you won't have a home and you won't have life. All I can do is keep trying to spread the knowledge and teachings and pass them on so that they're not forgotten. If we stop sharing the information and teachings, it will eventually be forgotten.
What is your greatest duty/honour as a Guardian?
It's the fact that I represent what is out there. Representing that land and taking care of it. Somebody has to be the one to speak for the land. A voice for the land.
What are your greatest concerns about the land and waters?
Lake Winnipeg is going through a lot of changes right now with zebra mussels and algae. Later in the summer, mid-august, the water looks green and the algae get really thick in some places. It affects the fish, makes the fish sick and also affects the community—they don't want to swim in the algae-infested waters. As a Guardian, I try to educate people on where it comes from.
How can people in your community help you keep the land?
By making sure they're doing the right things, like educating each other on what to do and what not to do. Keeping it clean, respecting the land.
What is your favourite traditional food?
Anything wild: rabbit, geese, ducks, fish, moose.
What is your favourite way to spend time on the land when you are not at work?
Going for walks, fishing off the dock or in a boat on the river, going on quad ride through the bush trails. Paddling a canoe up the creek.
What are your goals as a Guardian?
Working on projects with people. To do the best I can to help the community by sharing information. Pimachiowin Aki Corporation is there for the communities involved. We worked with Lake Winnipeg Business Collective recently. We helped them to do interviews with fishermen. I also want to find out and record the moose population numbers.
Click on a Guardian to read their interview: